About Us
Voices of Exmoor is a mixed voice community choir open to all, regardless of ability, experience or whether they can read music or not. There are no auditions either. Our members just need enthusiasm, to enjoy singing with others and, in doing so, can spread an enthusiasm for their love of music to all.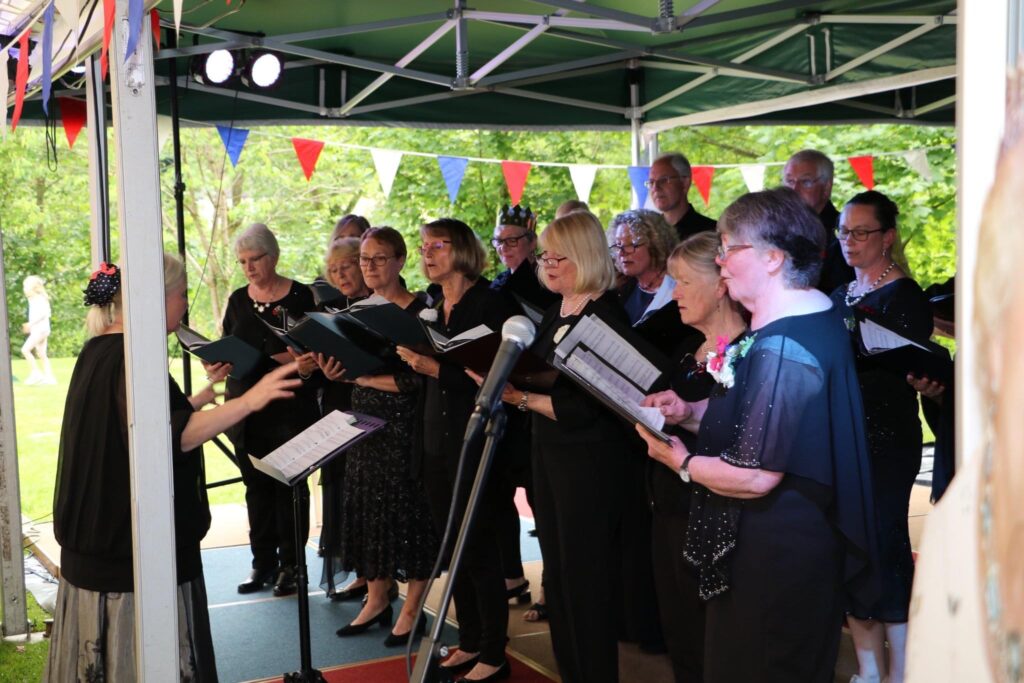 We normally present two main concerts each year – one in the summer and one before Christmas – but we have also enjoyed singing at weddings and other celebrations.
After we have covered our concert costs, we make a donation to our chosen charity for each year. Over the 16 years that we have been singing, thousands of pounds has been donated to many local charities.
---
We are a member of Printing Music Licensing Ltd. (PMLL), a company which issues licences to allow the photocopying and arranging of sheet music as part of education and beyond.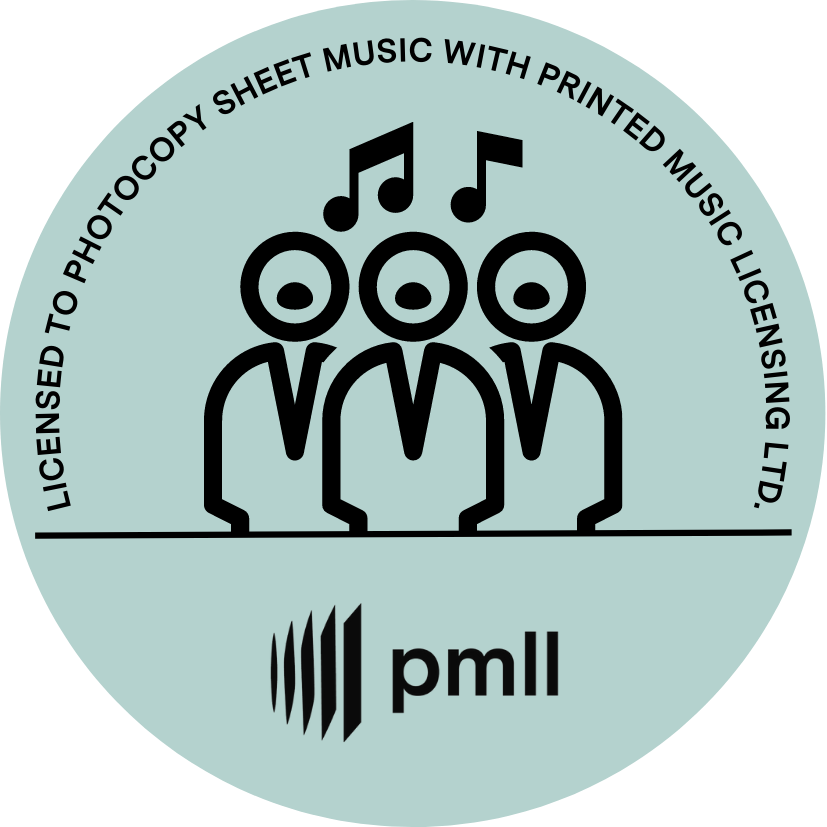 ---
The Beginning
Voices of Exmoor started life in 2005 as a 'one off' choir drawn from the three churches in Dulverton to perform Roger Jones' musical "Saints Alive."
Friends joined us from around Exmoor and we gradually grew in number.
April Golding was our founding Musical Director and, having originally agreed to direct one concert with a small group, stayed with us until 2018!
Amanda Taylor – Musical Director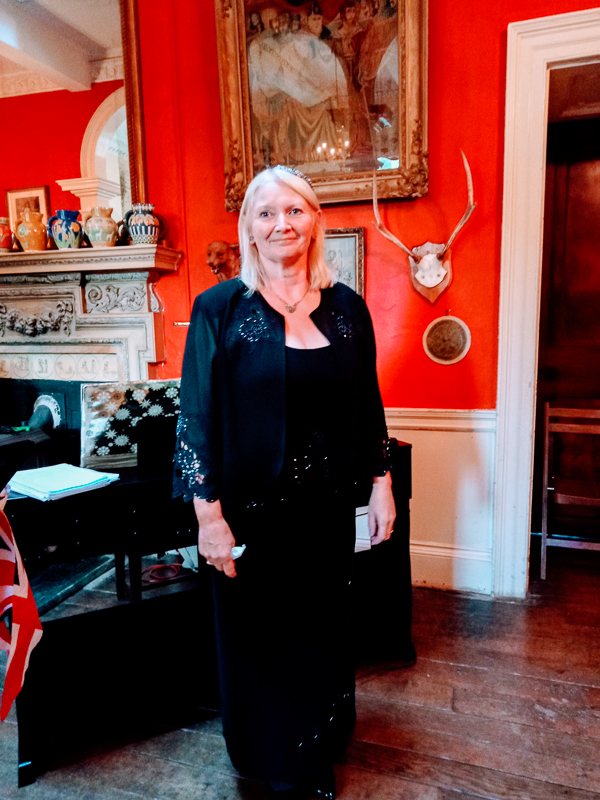 I come from a family of amateur musicians and learnt to read music and play the descant recorder when I was about 5 or 6. I went to my dad's orchestra from the age of 8, playing my tenor recorder. Wanting to progress to the clarinet, I waited several years for an opportunity at school and at 16 decided I should try something else. So, I took up the bassoon, and finally passed my grade 8 when I was 18. I absolutely adore all the sounds the bassoon makes, from the beautiful melodious higher notes to the more interesting lower notes. I have played in many orchestras over the years, wind bands and ensembles and just love it. I can also play the 6-string acoustic guitar and 4 string electric bass guitar, although don't play them as often as I should.
As a teenager, with one of my sisters I joined the light operatic society that my parents belonged to and, on different occasions, sang and danced in the chorus, played my guitar in the pit orchestra and had the role of Susan in Calamity Jane.
Moving to Exmoor in 2013, I wasn't sure what musical opportunities there would be, but it has been amazing. I play in several orchestras; I have set up a wind quartet with three friends; I organise and sing in a choir in Challacombe; I have sung in large choirs for charity events and sung solos in concerts and cabaret evenings. I have also produced four Old Time Music Halls to raise funds for the North Devon Hospice, now an annual event in South Molton.
Before joining Voices of Exmoor, I hadn't really done much conducting, but this opportunity was an irresistible challenge and I am having a fantastic time. I love being able to put my own interpretation on the music and hopefully give people the confidence to improve their singing. But for me, music and, in particular, being an amateur musician is all about enjoyment. There should be an element of challenge, but we all have to enjoy what we are doing…….. and, when we pull off a great performance together, what a brilliant feeling that is!